From January 19th to 21st, the leading minds in the meetings industry will gather at the Edmonton Convention Centre. Check that. They will meet to talk about meetings. GoWest 2020 touts itself as "Canada's event for event professionals". One look at the speaker's roster and it validates that assertion.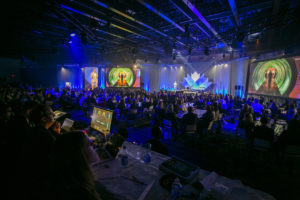 Among the luminaries who will be in attendance are Carina Bauer, CEO, IMEX Group in London, UK, David Adler, Chairman and Founder of BizBash in New York, and Claire Smith, Vice President, Sales and Marketing, Vancouver Convention Centre. Get the full line-up of speakers and sessions here.
The 3-day event is being produced by Edmonton's Timewise Event Management. Brent Taylor and his partner, Arlene Shilke, have been busy planning the event, tapping Production World to provide audio and visual services. The event agenda is quite thick, with sessions focusing on a range of topics including event organizing, chasing corporate sponsorships, and tech trends in the industry.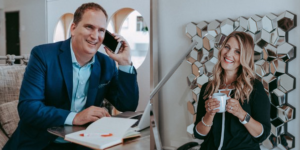 With the content decided, Taylor and Production World are knee-deep in pre-production. Taylor, unlike many lesser experienced event professionals in the industry, does not underestimate the value of good production. "There is a lack of understanding on the planner's part of the value audio visual brings to an event," says Taylor. "The communication channel between the technical producer and the event planner can be challenging. This due to both parties lacking an understanding of each other's worlds. When they don't [communicate], it leads to unreasonable expectations and a distrust that the other is operating in their best interests."
Of course, not all event planners have limitless resources to produce Apple-level, event extravaganzas; however, more and more planners are becoming sensitized to how the branding regime plays out. For Taylor, the key is a clear strategy. "We analyse every aspect of the event, big and small, to determine its value to our target audience and our stakeholders. Stakeholders being our production team, sponsors and exhibitors. We do not get sidetracked by shiny things and measure everything against our strategic objectives in developing this initiative."
This kind of thinking has had an impact on the more evolved production companies who bring the gear and the technicians to the table. Kyle Woods. Director of Business Development for Production World says, "It's not just about the sound, lights and staging; it's about the brand of the event and the brand of the organizations involved. It's also about our brand as a production company. What people see, hear and experience reflects on who we are. Sponsors, too, want their commitment to be properly fulfilled. They want more than a 5-second logo appearance in a logo loop. So, it is incumbent on us as a production company to bring a higher level of creativity to the process."

Taylor underscores the importance of the attendee's experience. "We need to ensure we focus on them [attendees] and measure all aspects of the event against their needs. When they find value our event will become a must-attend. It is easy to get side-tracked and focus on those that fund the event through sponsorship and exhibiting. Sponsors and exhibitors are after the quick sale and are not necessarily working in our best interest to ensure attendee value. It can be difficult to say no to a sponsor request that is detrimental to attendee value for fear of losing their sponsorship dollars. Finding the right balance between attendee value and stakeholder value is important. When in doubt, error in favour of the attendee."
If all goes as planned, GoWest 2020 will galvanize event professionals in Edmonton. It will put the meat into meetings moving forward.