AVER TAKES THE QUALITY OF CONFERENCING and TECHNOLOGY TO THE NEXT LEVEL
As more and more entrepreneurs and businesses explore the opportunities to communicate and conduct business online, technology also continues to develop thanks to companies like AVer. AVer is an award winning provider of visual collaboration systems.
In Canada, National Source AV is a distributor of AVer products and, together with Shop Production World, have put together a campaign to promote AVer's tier-one conferencing products.
So let's dive in.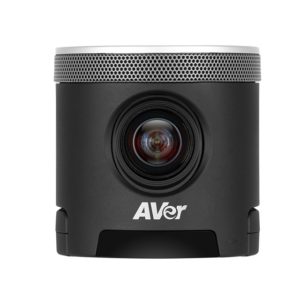 The first thing to appreciate about this versatile camera is its 120 degree FOV (field of view). For groups collaborating in a boardroom, the CAM340+ delivers excellent deep focus and 4x zooming capabilities. The resolution is 4K at 30fps (frames per second). Add to that a microphone, USB connectivity, white balance, back light compensation, pan and tilt — and more!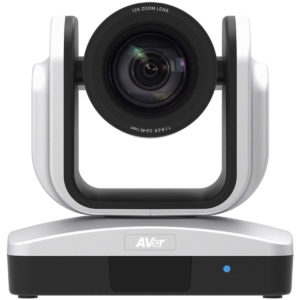 This is the more affordable camera in the line-up, but still offers broad compatibility. It delivers a a full HD 180p at 60fps and boasts both USB and HDMI connections. The 12x optical zoom, 10 camera presets and infrared remote are great bonuses.
AVer VB342 USB Camera SoundBar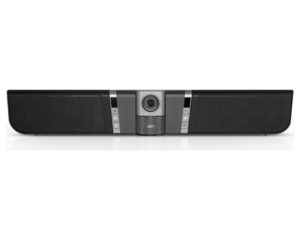 Have your cake and eat it, too. Besides the 4K camera delivering 85 degree horizontal FOV, white balance and back light compensation, this package includes 2 uni-direction microphones and a 5 watt stereo full range speakers with echo cancellation and noise suppression. In addition, a 3.5mm line-in (aux) cable connects BYOD smartphones or a PC as a speakerphone.
TAKE A TRIP and NEVER LEAVE THE FARM
AVer's quality is what distinguishes it from its competitors. Trust us when we say, quality does matter online. There is nothing worse than bad visuals and weak audio, especially when you're doing business. So take a close look at how you can take up your online production values up a notch —- forever — and forAVer.