COVID and isolation has inspired many to work at home, socialize online, and even start podcasts. So, Shure's new products have arrived at the right time. Introducing the Shure MV7 Podcast Home Office Microphone and Shure MV5 Home Office Microphone.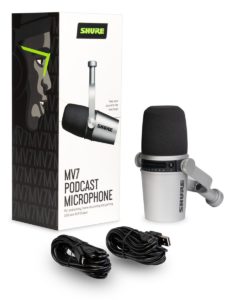 The Shure MV7 Podcast microphone, inspired by the legendary SM7B, is a dynamic microphone with both USB and XLR outputs for use with desktop, mobile, and professional interfaces alike. Powered by Shure's Voice Isolation Technology the Shure MV7 podcast microphone is perfect for capturing clear audio in the less-than-ideal acoustic environments.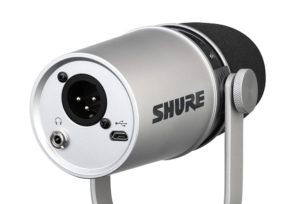 The directional dynamic microphone capsule is optimized for podcasting, gaming, recording, and live streaming applications, and performs better than other common condenser designs in challenging environments. Shure gives you black and silver models to choose from.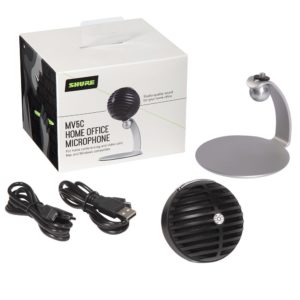 Up next, the Shure MV5C Home Office Microphone. It's a little less expensive than the MV7, but certainly does the trick. The Shure MV5C home office microphone enhances speech audio quality for video conferencing with simple setup. It plugs directly into a MAC or PC with supplied cables via USB, allowing the user to listen through the computer's built-in speaker, an external speaker or headphone output. Compatible with Teams, Zoom, Skype, BlueJeans, and other popular conferencing software. The Shure MV5C is an affordable addition to the podcast and home office arsenal.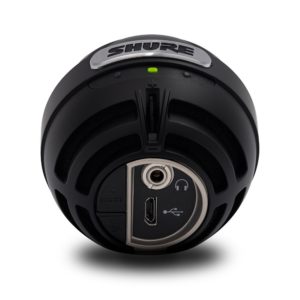 If you want to take the quality of your sound further consider the Marantz Professional Shield. The Marantz Professional Sound Shield is a professional vocal reflection filter perfectly sized for any studio space. It shields the recording microphone from those distracting acoustic artifacts, creating a cleaner, more focused, more intelligible recording.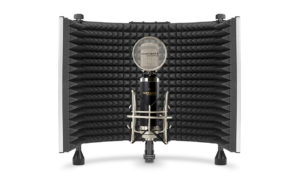 Sound Shield has five absorptive walls (three stationary, two foldable) consisting of sculpted sound-absorptive surfaces, backed by high-density EVA foam for additional sound attenuation. It can be custom-shaped around the microphone to create a very focused, precise recording in any environment. Marantz Professional Sound Shield is small and lightweight. For maximum versatility, it can be either mounted on a tabletop or stand-mounted using its built-in threaded insert.
With Holiday season breaks coming up, this may be a good time to jump into a new project — like a podcast. These products will also enhance your audio experience when it comes to virtual, online meetings and conversations.